Marenas Resort Seasonal Rentals
Planning to spend your summer by the seaside somewhere sunny? Look no further than the beautiful Marenas Resort located in the heart of Miami, Florida on Sunny Isles Beach. Here are some facts about the Marenas Resort in Sunny Isles Beach that we hope will convince you as to why it's the ideal vacation rental for your summer getaway.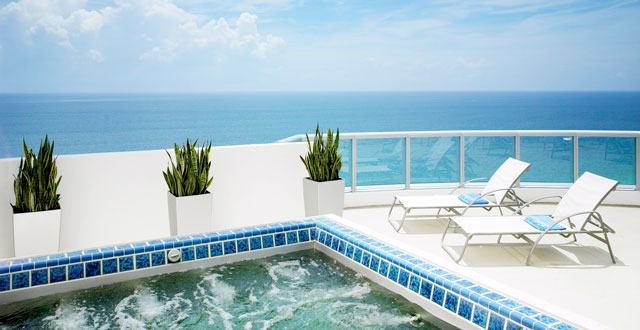 Literally meaning 'sea and sand' in Spanish, the Marenas Resort in Sunny Isles Beach is the perfect vacation rentals for tourists to Florida. The resort has an enviable view of the beach – beautiful beach sand stretching out for miles and the beckoning ocean waves just beyond it will tempt the tourist who is looking for a luxury apartment to spend the season in.
Amenities
The resort has the look of a boutique hotel but the feel of a home away from home and is ideal for tourists looking for vacation rentals.Each condo has everything you need to make your stay as comfortable as possible:
Balconies in every room
One Bedroom and Two bedrooms Layouts
Scenic city and ocean views
Trendy furniture
Cooking appliances
WiFi access
Safes
Coffee maker, microwave, refrigerator, stove, oven, toaster
Bed and bedding, shower fittings
Ironing board, washer-dryer, hair dryer, make up mirror
TV with DVD player
Other facilities for the seasonal tourist:
Jacuzzi
Spa
Caracol Restaurant
Business Center
Pool bar
Terrace room
Sauna
Fitness center
Beach and poolside seating with umbrellas
If you want to venture into the water, you can choose to swim in the sea by the Sunny Isle Beach. If you don't prefer a salty water dip, choose the in house beachfront heated pool which makes you feel like you're right in the sea. You can avail of poolside refreshments everyday and even rent out a private cabana for and your family or friends. If you're planning to stay in, room service serves up some amazing treats. Most tourists rave about their chef's special: Orange fennel glazed pan roasted salmon.
Stick to your gym routine even when you're on holiday at the fitness center with the best in range cardiovascular equipment. There's even an oceanfront fitness center so you don't have to miss the great outdoors even when you're indoors. After you're done with your workout, head for a relaxing steam room. Complete your feel-good feeling with a trip to the spa and get spoiled rotten by our spa staff.
Don't worry about getting your cleaning done as laundry services are available upon request. The concierge will also assist you in planning tours around South Florida and get recommendations for how to spend your time while you're in town.
Whether it's a family vacation or vacation rentals for girl's night out that you're looking for, the Marenas Resort in Sunny Isles Beach has something for everyone. For guests with disability, there are accessible bathrooms available. Transportation is hassle free as you can easily obtain a rental car from the comfort of the front desk. Nearby, you can find places to do a bit of shopping at the surrounding malls. There's a state park where you can go kayaking if that's what you're in the mood for. There's plenty of dining options nearby and the concierge can help you make table reservations.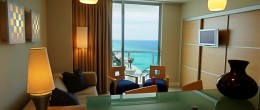 "…Discover a luxurious beach front paradise right in the heart of Sunny Isles, Just what you expected…"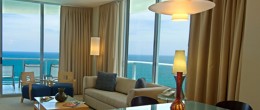 "…A high level of individualized attention combined with an ocean front location, makes of Marenas Resort the perfect get away…"